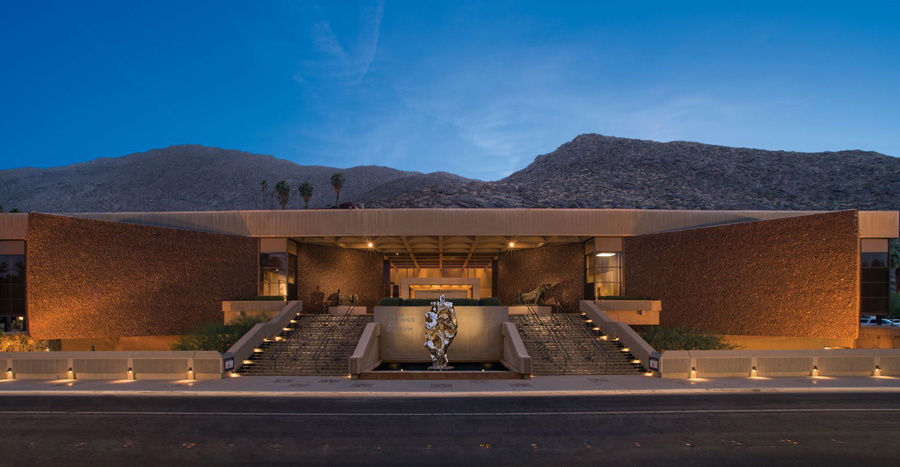 Great News!
The Aluminaire House Foundation has gifted the Aluminaire House to the Palm Springs Art Museum as a part of their permanent collection. The Foundation will assist the museum to raise the private funds to have Aluminaire reconstructed in a prominent location, where the south parking lot of the Museum currently is, at the corner of W. Tahquitz Way and Museum Way.
Pending final approvals from the City of Palm Springs, reassembly of the Aluminaire House should commence in mid to late 2023. Keep up with the latest news on aluminaire.org.

Read News Release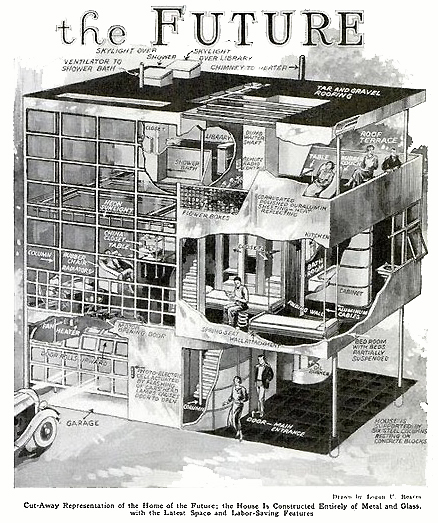 History of Aluminaire
In 1930 Walter Sweet, co-chair of the joint Allied Arts and Industries and the Architectureal League of NY exhibition, asked A. Lawrence Kocher to come up with an idea for the biannual buildings products display. Kocher had been managing editor of Architectural Record since 1928, and thus had contact with people in the building products industry. At the previous League exhibition Kocher had made a full scale "modern architect's office space" which had been a popular success. Perhaps in relation to this, Kocher hired Albert Frey, a 28 year old Swiss architect who had just arrived in the United States, having worked for Le Corbusier in Paris. The two proposed a model dwelling utilizing, and thus displaying, standard, "off the shelf" materials.
The design was influenced by the modern movement which had reached its zenith in Europe in terms of both image and its progressive political concern with housing. Albert Frey's experience in Le Corbusier's office provided the principle idea for a "maison minimum" which had been a common European concern for the housing problem of the industrial revolution city. In fact Kocher and Frey published an article in the same month's Architectural Record showing similar units in an inner city 'super block' organization. However, it also seems to have been influenced by the American growth of industrial mass production materials and the advanced representation of this in Bucky Fuller's work.
Aluminaire Gallery
Virtual Tour of Aluminaire
This is a digital rendering of A. Lawrence Kocher and Albert Frey's 1931 prefabricated aluminum and steel home, intended to be mass-produced and affordable. It implements Le Corbusier's "Five Points Towards a New Architecture" in a compact space, and incorporates specially designed features to take advantage of its small footprint: a dumbwaiter, garden terrace, sliding screens and retractable furniture all were intended to make this a comfortable and functional "machine for living in".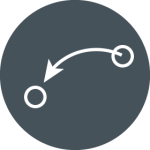 Move it.
The Aluminaire was moved from New York City to Palm Springs, arriving in its shipping container on Valentine's Day, February 14, 2017. It is now in storage.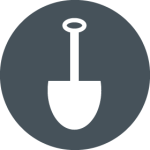 Build it.
Plans are underway for the Aluminaire House to be reassembled and located on the grounds of Palm Springs Art Museum for permanent display.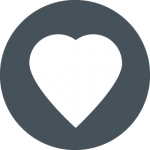 Love it.
Private funds are being raised to complete this project and open Aluminaire to the public. Additional funds have been set aside to have a historian author and submit nomination for Aluminaire to be placed in the National Register of Historic Places.